Permanent Lights
Our premium offering is for permanent Christmas lights on your home!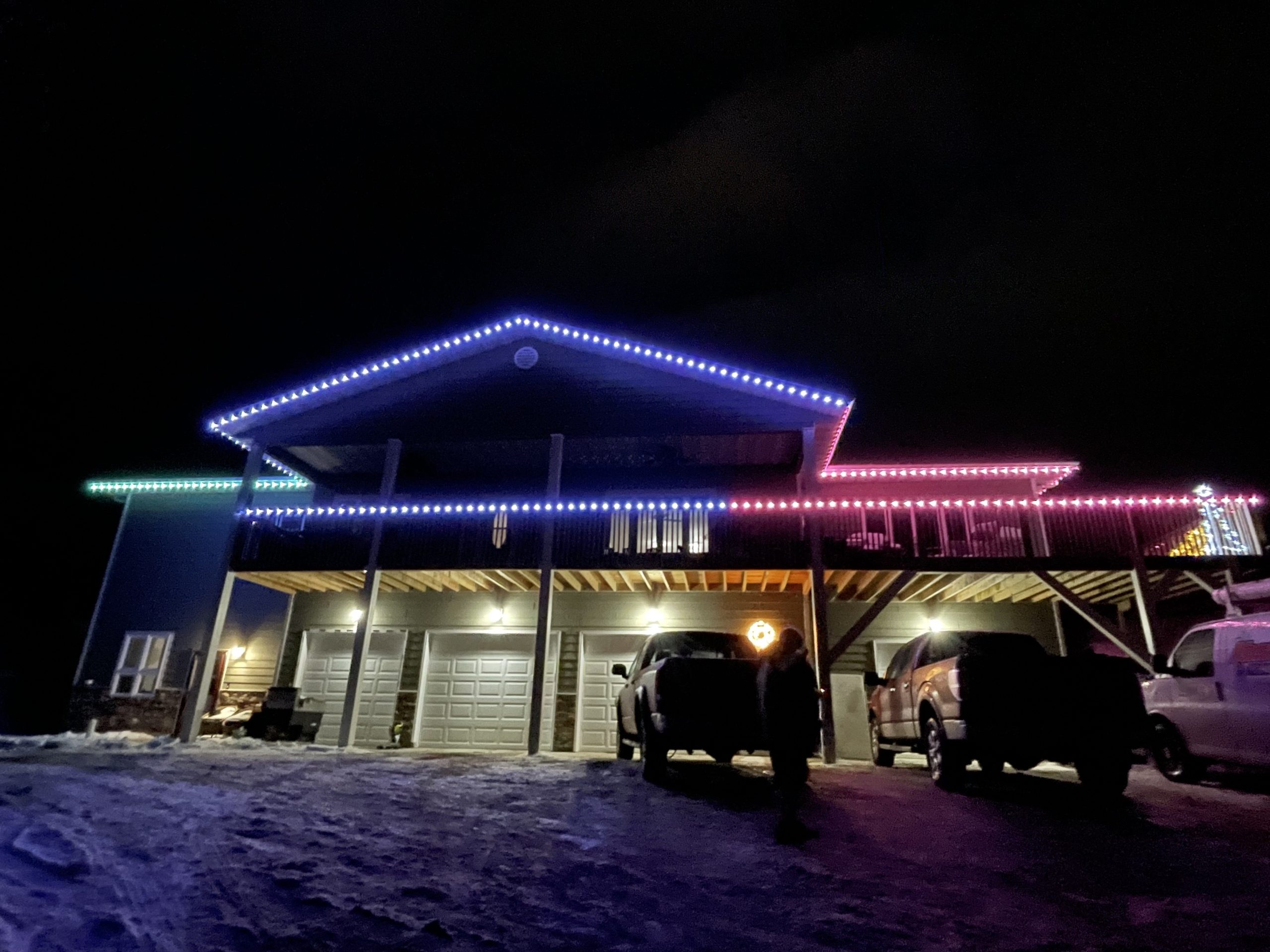 Pretty Lights Premium
Permanent Holiday Lights are here! Enjoy your lights year round for every holiday from Christmas to the 4th of July.  These programmable lights can be controlled directly from your phone or smart device.
With Pretty Lights Premium, you can make your lights as Pretty as you'd like at the touch of a finger. With the app controlled lights, you can easily select your color, light chasing, and light tracking.
Get a quote and keep your home and your lights Pretty all year long.
Lights Controlled With Your Phone
Our permanent light offerings come with an app to directly control your light display right from your phone. With over 6 million hues to choose from and 10 movement settings, our permanent lights will be sure to delight you and your guests for any special occasion.
Easily change your lights during your favorite holidays or during the big game to show your true colors.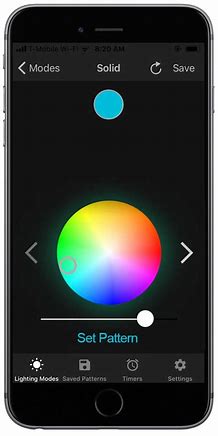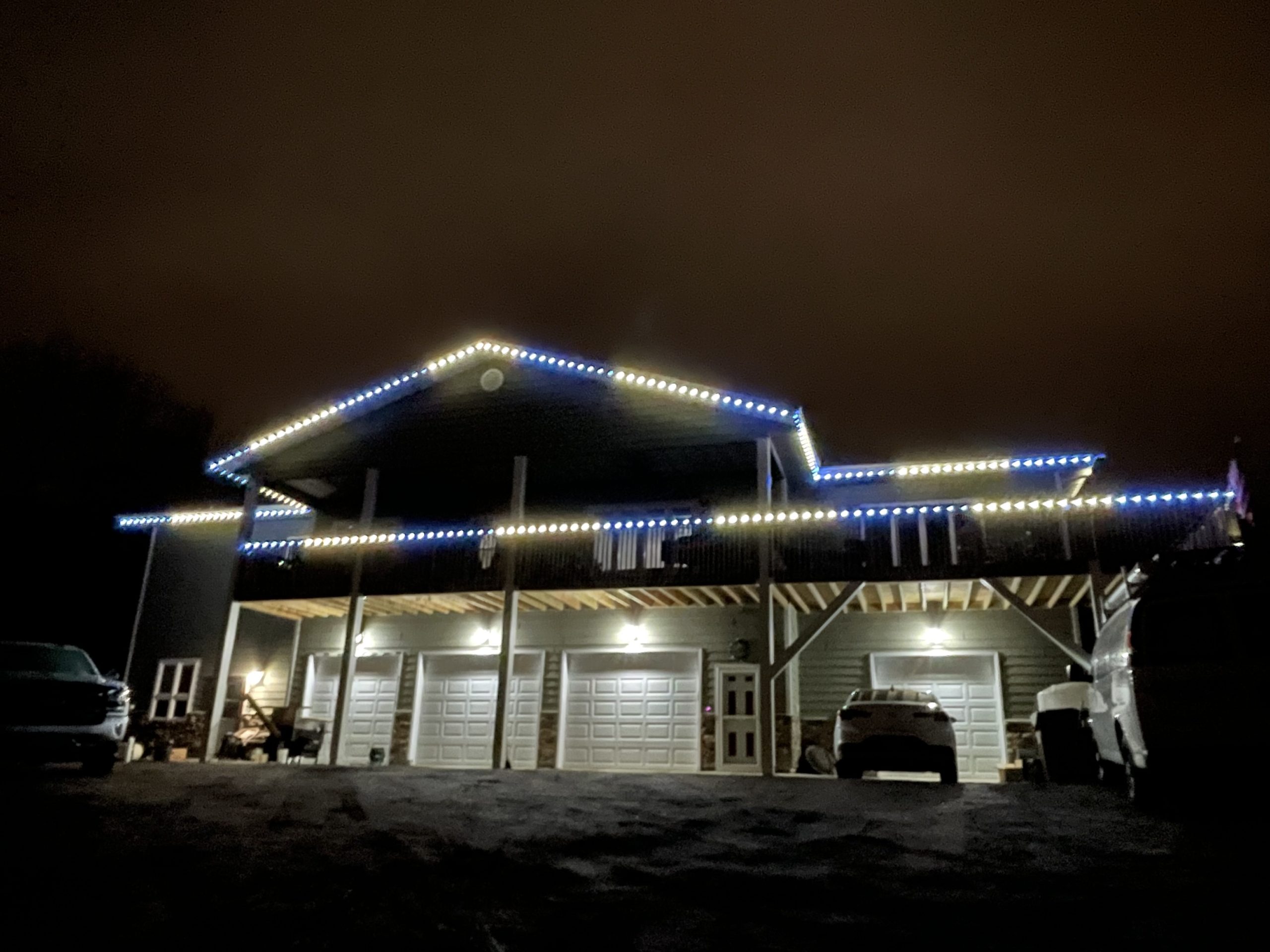 Residential Permanent Lights
Our residential permanent light offering is perfect to make your home shine. Controlled at your fingertips, these lights are great for any occasion. From Birthdays to Holidays to Sporting events, our lights are perfect for you to enjoy any season.
Our trim packages are designed to match your home's trim, so the lights are not easily visible in the day light. Get started with year round Pretty Lights today.
Commercial Permanent Lights
Our commercial permanent light offering is perfect for your business. Attract customers to your establishment with a Pretty Light display. Choose from static lights or make them dance to really stand out. Controlled with an app, any one of your employees can set up the light display.
Promote your business with the best light display and really outshine the competition.